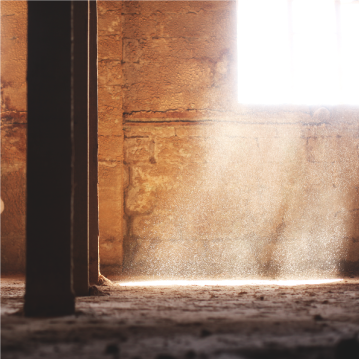 A creative and embodied reflective practice group to strengthen professional identity, explore work opportunities, share resources and build a supportive collegial network.
The group will run approximately every 6 weeks in Wandsworth, London on a Saturday 3:00-5:00pm. This group is a reflective practice group, not clinical supervision, and can contribute to your ADMP CPD hours. As spaces are limited, please express your interest by completing the below contact form, or emailing me at jenni.dmp@protonmail.com (secure and encrypted email address) and I will confirm your space in the upcoming group.
Here is a list of FAQ's, click or tap on a question to reveal an answer.
What will the group explore?
A range of different topics will be explored over the life of the group such as but not limited to, professional identity, strengthening theoretical frameworks, exploring work opportunities, sharing resources and including the possibility of reviewing clinical literature and therapeutic developments. Themes may also be co-constructed with participants to ensure explorations remain relevant and useful and best meet the collective professional development needs. The group will be a mixture of discussion, movement explorations and creative tasks with participants working individually and collectively.
Why is the group for DMPs not yet in private practice?
The aim of making the group specifically for DMPs not yet in private practice is to create the possibility for a more equal footing. The hope is that participants will feel more able to share their experiences and voice their needs if they feel others present are of a similar knowledge or skill level. The intention is to create a safe reflective space where therapists can freely develop themselves and their practice and to build a supportive collegial network.
If I already have, or have had, a professional relationship with you can I still attend the group?
If you have a current or previous supervisory relationship with me or have been taught by me in the past you can attend the group. However, if you are currently in personal therapy with me then you are not able to join. If you have been in therapy with me in the past and would like to join this group, please get in touch and we can consider what working together in this new way would be like for each of us.
Does participation in this group count towards my CPD hours?
Yes each time you attend the group you can add 2 hours to your CPD log. In March of each year a CPD certificate with be emailed to you verifying the number of hours you have participated in the group for that particular ADMP membership year (beginning April – end of March).
Dates and time?
The group runs on a Saturday from 3:00-5:00pm. The upcoming dates are as follows:
March 21, 2020
May 16, 2020
June 27, 2020
September 26, 2020
November 14, 2020
Location?
Samsara Body and Mind
205 Merton Road
Wandsworth
London
SW18 5EE
There is a small cafe and waiting area on site so you can arrive a little earlier if you wish and enjoy a tea or coffee. There are also changing rooms and showers if you want to refresh before or after the group.
Do I need to attend every group?
No you can attend as is useful to you and you do not need to make a commitment to the group.
Cost?
£20 per group session. You can pay cash on the day or contact me for details on how to make a
bank transfer.
How to book a place?
Please email me at psychotherapy.through.movement@gmail.com to express your interest in attending the group. As spaces are limited, they are allocated on a first contact basis. After sending your email you will receive a reply letting you know if you have a reserved space in the group or if you have been added to a waiting list.
What if I need to cancel?
Please let me know as soon as possible that you are no longer able to attend the group you have booked for so I can offer your place to another therapist who may be on the waiting list. You will not be charged for cancelling but please be mindful of cancelling on numerous occasions and the impact this has on the group.
What if I forgot to book, can I turn up on the day?
Yes, this is possible but there is no guarantee that there will be a space for you.
Do I need to bring anything to the group?
No, all materials will be provided but do bring a notebook and pen if you wish to record some of your thoughts and reflections.
Reflective Practice Group Contact Form
Please note that your information is received in the strictest confidence.
Category: Conferences & Workshops, Groups... →
Tags: Reflective Practice
---
Comments